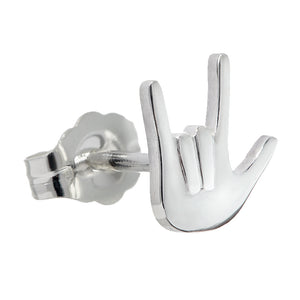 Details
Sterling silver.
8-millimeter x 8-millimeter stud earring.
Sold singly. Price is per earring, not pair.
Made in New York City.
Earring can be made in 18K yellow gold upon request.
Designer's Inspiration
Wendy is a lifelong fan of single earrings. She created this American Sign Language "I Love You" earring four years before the online/phone emoji was available.