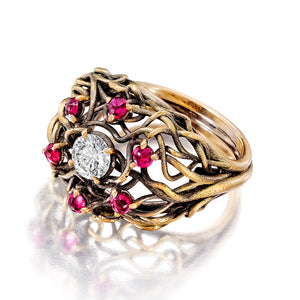 Details
18K yellow gold.
Gems of your choice.
Handmade in New York City.
Designer's Inspiration
For the nontraditional bride-to-be, a completely customizable 18K yellow gold ring. The center stone can be a diamond or another gem of your choice. There are almost unlimited options for the accent stones.
Availability
This ring is limited-edition and made-to-order. The price varies based on the selected gems. No more than five of this style will ever exist, ensuring exclusivity.